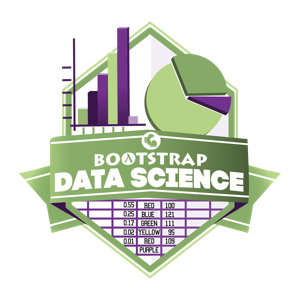 Location:
Virtual
Dates:
June 28 - July 16 (Mon-Fri)
Time:
10-2pm CST
Cost:
$150
Registration
Registration for this workshop is closed
Expectations
I you would like to participate this year, please note that the following expectations and benefits still apply as follows:
Fully engaged participation in all 3-weeks of the virtual professional development workshop
Participation in virtual monthly check-ins during the 2021-2022 school year
Acquisition of matched pre- and post- data collection surveys (from teacher participants and their students) for research purposes throughout the year 2021-2022 school year
Workshop participants who successfully complete the workshop and participate in academic-year activities will receive:
$1,000 stipend for successfully completing the 3-week workshop (provided at the end of the workshop)
$1,500 stipend for academic year involvement in 2020-2021 school year (provided at the end of the school year)
What is Bootstrap:Physics?
The Computational Modeling in Physics with Bootstrap module (colloquially known as "Bootstrap:Physics") is developed in partnership with the
American Association of Physics Teachers
, the
American Modeling Teachers Association
, and
STEM Teachers NYC
. This module helps students understand basic physics concepts by incorporating computer programming as one of the key tools for building models of the physical world. The module is targeted at ninth grade, a year in which every student is expected to take science. The module is aligned to the Physics First course, allowing teachers to easily embed computational modeling in their physics classes. The facilitators will also provide proven classroom strategies and supplements, as well as helping individual teachers make a plan for integrating the curriculum into their unique classroom environment.
What do teachers need to bring?
Laptop or Chromebook + charging cable
Pen or pencil
Excitement!
During & After The Workshop - Resources
Learn more at course website.