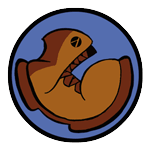 Overview
Creating the Files
If using DrRacket:

Make a new folder for each team, naming them after the students.

Into each folder, download the DrRacket file and the [unzipped] teachpacks

If using WeScheme:

Start a new program for each team, and click "save". Name the projects after the students.

Into each file, copy and paste the code from the online template, then click "save". Note: for this and all other curriculum files, please make sure you are copying the WeScheme code and NOT the DrRacket code. They are very similar, but not interchangable.

We suggest using student names (e.g. - "janelle+chris") for the file/WeScheme name, but anything will do. If you're in WeScheme, we assume you've logged in using a class-wide username and password, so that every student can access their games.