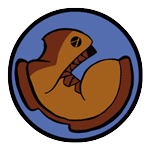 Overview
Introduction

(Time 5 minutes)
China is an economic superpower. It's is one of the world's largest economies, and has tremendous growth each year. But Japan is also one of the world's largest economies - how much of Asia's total GDP does China generate, compared to the other Asian countries? How could you answer this question?

Turn to Page 30 and take two minutes to write down what you think.

We have our countries table, which lists every country in the world and shows their GDP. But to answer this question, we need to learn two new things:

How to write code that checks if a country is in Asia.

How to write a query that uses that check, so that we can generate a table showing only countries in Asia. Essentially, we want to create a filter that traps all the rows we want - getting rid of the ones we don't.