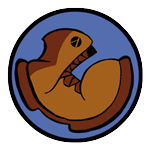 Overview
Preparation
Show students the opening questions, either as a handout or on posters set up around the room.
Introduction

(Time 15 minutes)
A lot of restaurants these days publish nutrition information as part of their menu. When you look at these menus, you can find out how many calories each item contains. How much of a role does sugar play in that? Do sugary meals

always

have more calories than meals with less sugar? Do high-calorie meals

always

have a lot of sugar in them?

Turn to Page 4. Take two minutes to write down what you think, and why.

Give the class a minute for open discussion. The more they are engaged with the question, the more substantial their answers will be.

So far you have learned the fundamentals of writing programs that do work on simple data like Numbers (1, -6, 3.5, etc.) and Strings ("hello", "17", etc.). As data scientists, we need to write programs that work on complex data like restaurant menus, which can have many related parts and contain dozens or millions of entries. A collection of related data that can be grouped and manipulated by a computer is called a dataset. In this unit, you will learn how Pyret works with real-world data, and how to answer data science questions like this one by writing programs over that data.